Challenges and opportunities in the Americas span inclusive growth, commercial innovation, and sustainable development. We work closely with USAID and a variety of public and private sector organisations, with a global hub office in Washington, DC.
Peru Cacao Alliance project
FEATURED PROJECT
2016 - 2022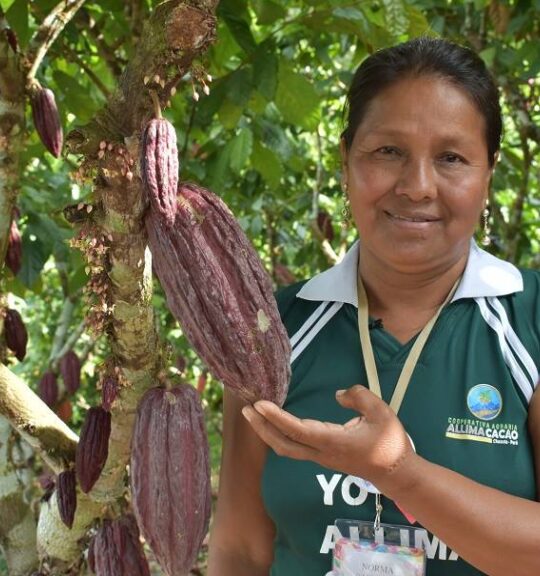 Location
Client
Sector
This recently closed project was hugely successful in reaching individuals and creating jobs, providing pathways out of poverty by giving Peruvians direct access to cacao markets, services, and finances. The Alliance and its partners developed 16 new, regionally-based alliances and business models that will serve as profitable platforms for cacao service delivery, and increased 20,000 households' incomes. The technical assistance support to smallholder farmers in the Amazon provided by the Alliance will continue long after the project concludes.
Peru
United States Agency for International Development
Economic Growth
14K
Individuals Reporting Increased Incomes
$80M
79K
Public and Private Investment Catalysed
Hectares Being Protected/Restored
Creating Economic Opportunities
FEATURED PROJECT
2018 - 2023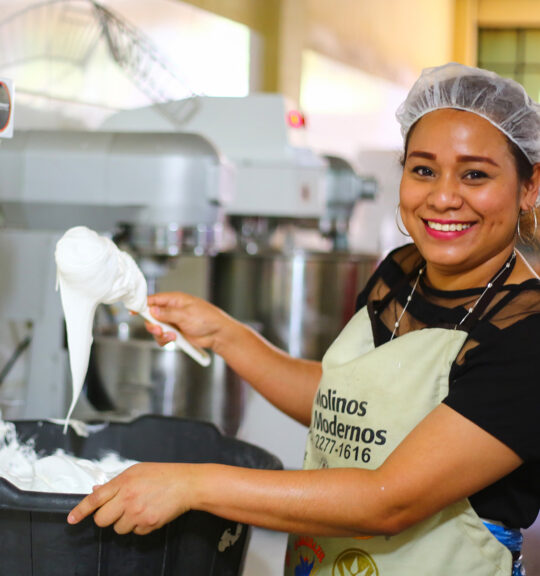 Location
Client
Sector
Creating Economic Opportunities spurs productive economic activity in and beyond Guatemala's capital city. Using market-driven approaches, the project coordinates private sector efforts with national and local stakeholders to promote trade and investment, mobilise private sector financing, update productive infrastructure, and strengthen private sector competitiveness. In addition to Guatemala City, the project focuses on the five western highland departments that experience the highest rates of migration so Guatemalans have the opportunities they need to prosper at home.
Guatemala
United States Agency for International Development
Economic Growth
246
Small Businesses with Increased Income
$307M
128
Value of Small Businesses' 
Increased Income
Partnerships Established
$193M
Private Sector Investment Catalysed
Creating Stakeholder Value with Flagship Projects
FEATURED PROJECT
2022 - 2023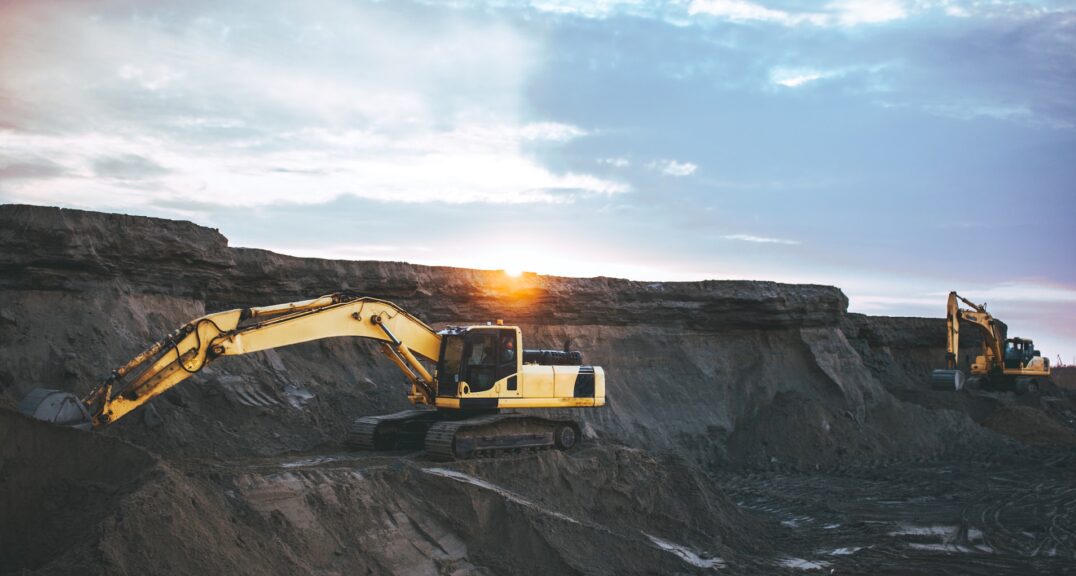 Location
Client
Sector
Assisting a mining company in developing a vision and framework that will serve as criteria for the selection of flagship projects in the host communities of their operating areas.
Chile, Peru, Australia, Ghana, South Africa
Confidential
Impact Measurements, Infrastructure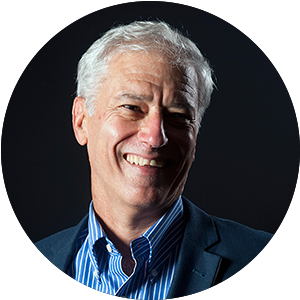 "Our work in the Americas spans restoration in the Amazon Rainforest, mobilising investments for urban small businesses, and supporting the mining sector to work closely with communities. But no matter the industry or the goals, each project is contributing to some of the most critical Sustainable Development Goals of reducing poverty and creating job opportunities and economic growth."
ACTING MANAGING PARTNER, INCLUSIVE GROWTH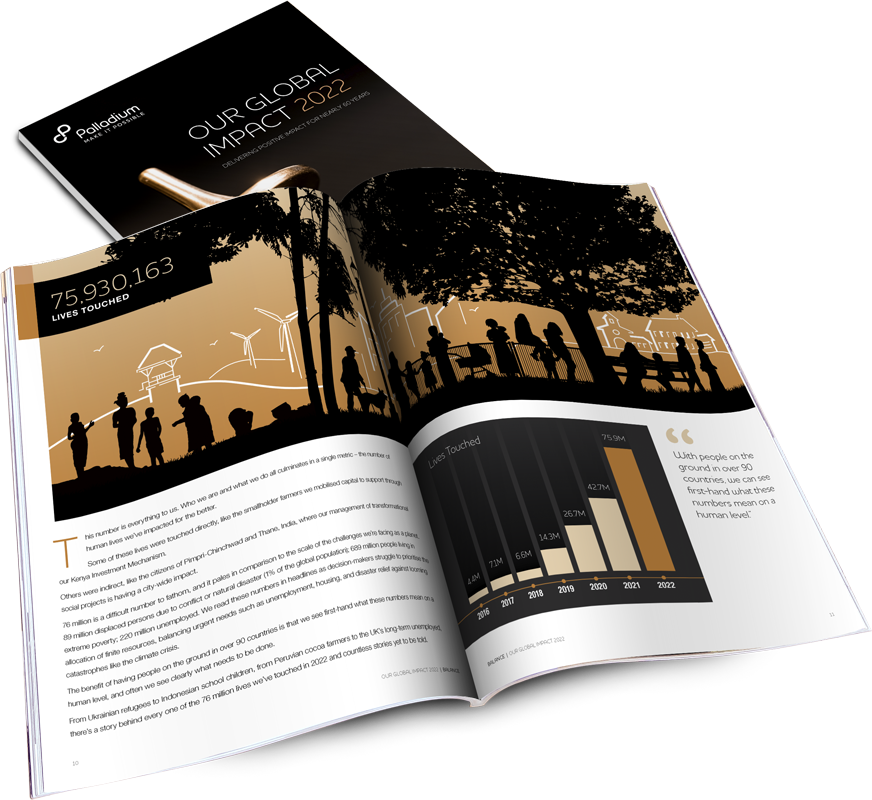 Download Our Global Impact 2022 to learn about our 300+ projects spanning 90 countries and 6 continents.