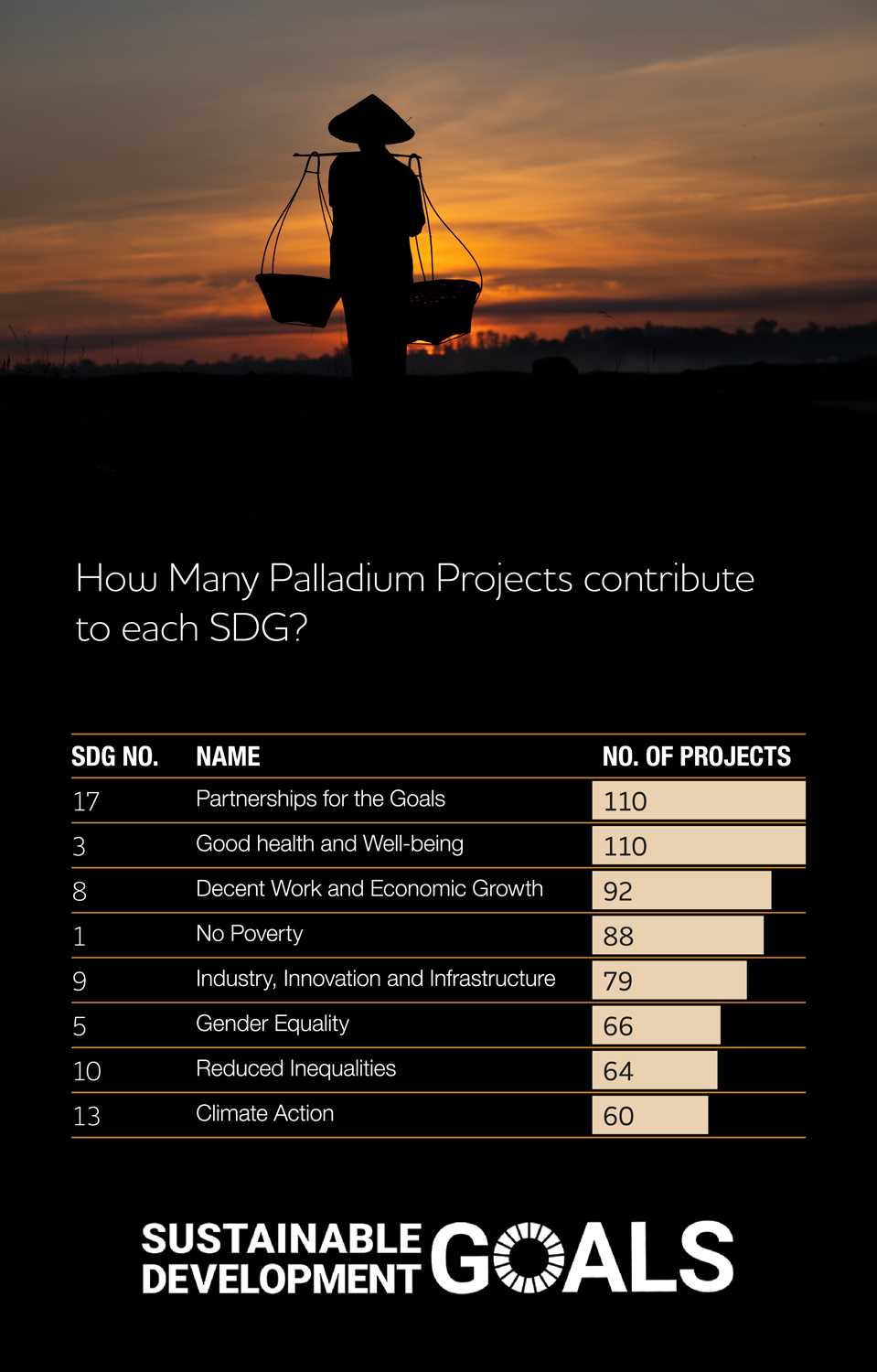 In 2020, we signed up to the United Nations Global Compact (UNGC), the world's largest voluntary corporate sustainability initiative. Through its ten principles of responsible business, including human rights, labour, environment, and anti-corruption, the UNGC is a call to action for businesses and organisations to align operations and strategies with the UN's Sustainable Development Goals (SDGs).
"In the wake of one of the most challenging periods in living memory, we believe that the values enshrined by the UN Global Compact and Sustainable Development Goals are ever more pertinent and sit yet more powerfully at the centre of the impact that Palladium delivers," said our CEO Christopher Hirst at the time.
In 2021, we submitted our first global Communication of Progress, a report that brought together our global commitment to sustainable business through project work and corporate initiatives, detailing our ambition, approach, and impact, and how we will continue to push ourselves.
But our work towards achieving the SDGs began long before then.
"In everything we do, we aspire to create enduring and positive impact, and embodying the values of the SDGs is a natural fit."
The 17 "Global Goals" are embedded in nearly every one of our projects. No matter who we're working with or where in the world our projects take place, we're tackling these critical development outcomes. And while our projects support all of the SDGs, in 2022 we saw an emphasis on four specific goals: SDG 17 (Partnerships for the Goals), SDG 3 (Good Health and Well-Being), SDG 1 (No Poverty), and SDG 8 (Decent Work and Economic Growth).
Competing global crises have left a financing gap that now stands in the way of achieving the Goals by 2030. Closing that gap will require the type of global cooperation that the UN envisioned from the start. For us, that means harnessing the power of our global partnerships and building new ones across a multitude of sectors, and despite the myriad challenges, in 2022 alone we mobilised over $2.8B in capital, $2.1B of which was from the private sector.
This is proof that mobilising capital from the private sector for social impact is most certainly possible, and it's working.
In everything we do, we aspire to create enduring and positive impact, and embodying the values of the SDGs is a natural fit. The Goals recognise that ending poverty goes hand-in-hand with improving health and education, reducing inequality, and promoting economic growth, all while tackling climate change and preserving the natural world.
This is, of course, at the heart of our business and our work across the globe.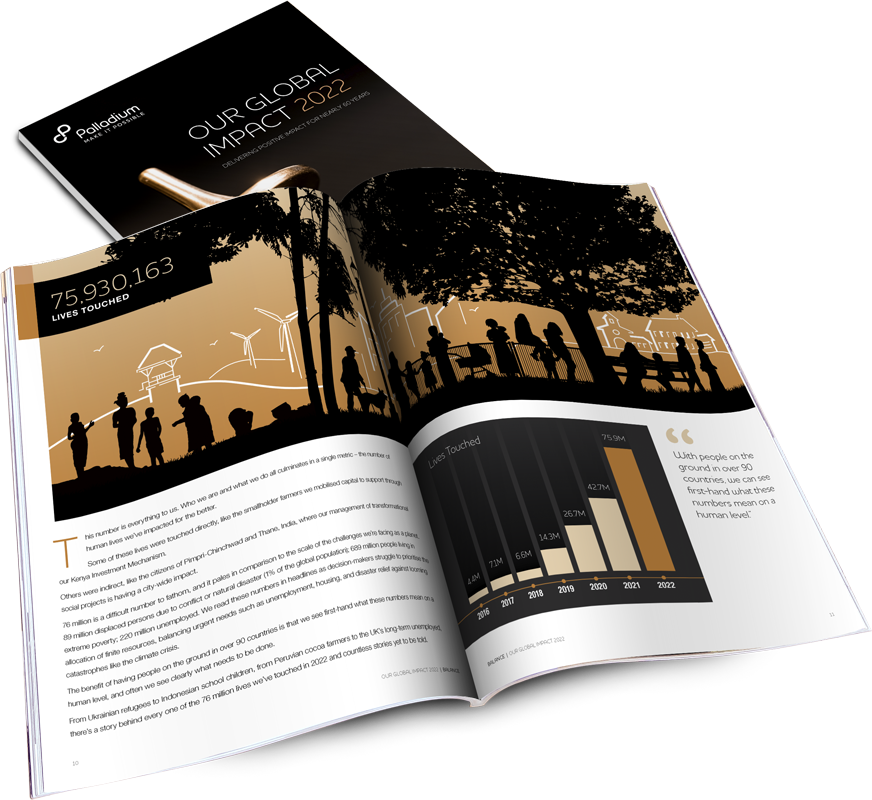 Download Our Global Impact 2022 to learn about our 300+ projects spanning 90 countries and 6 continents.